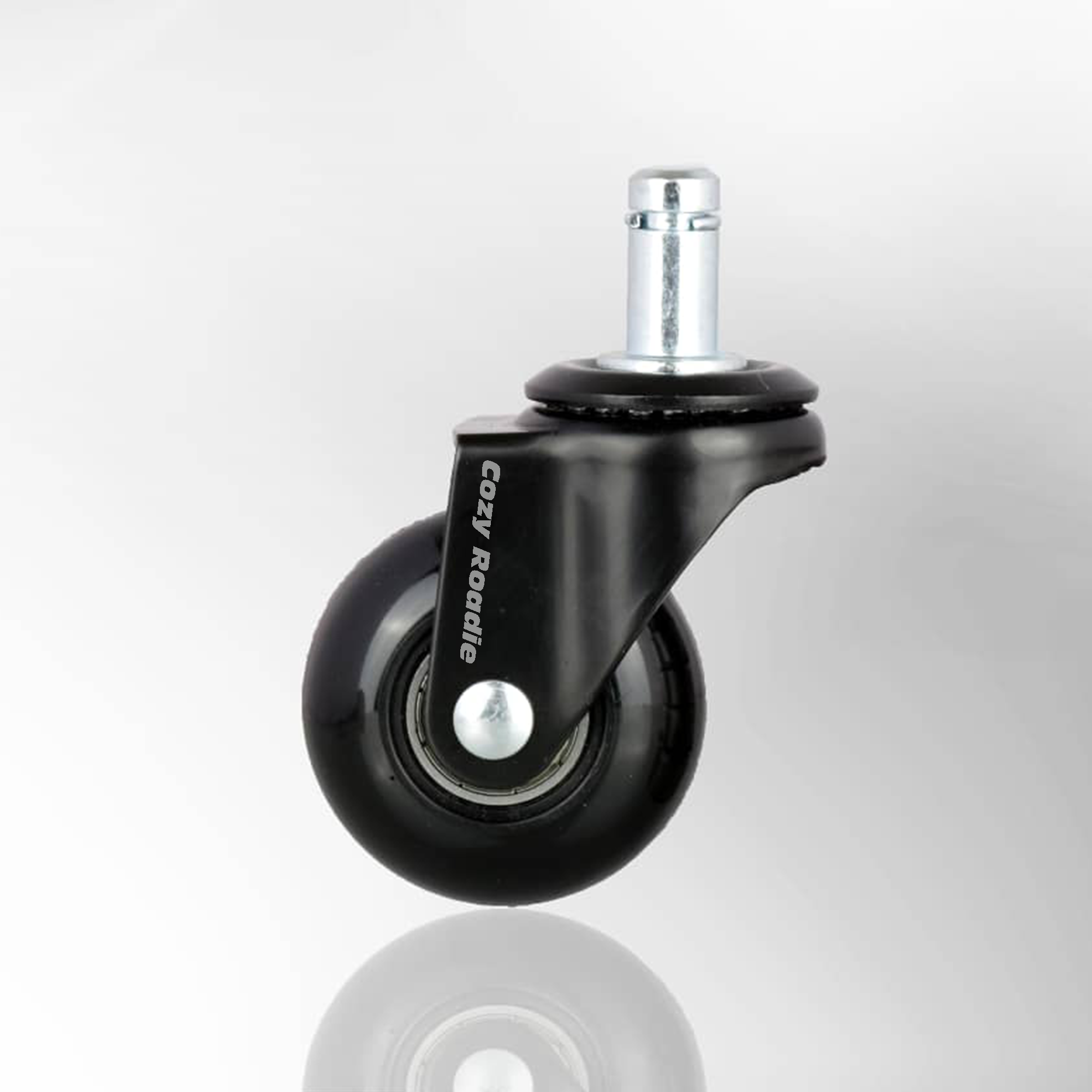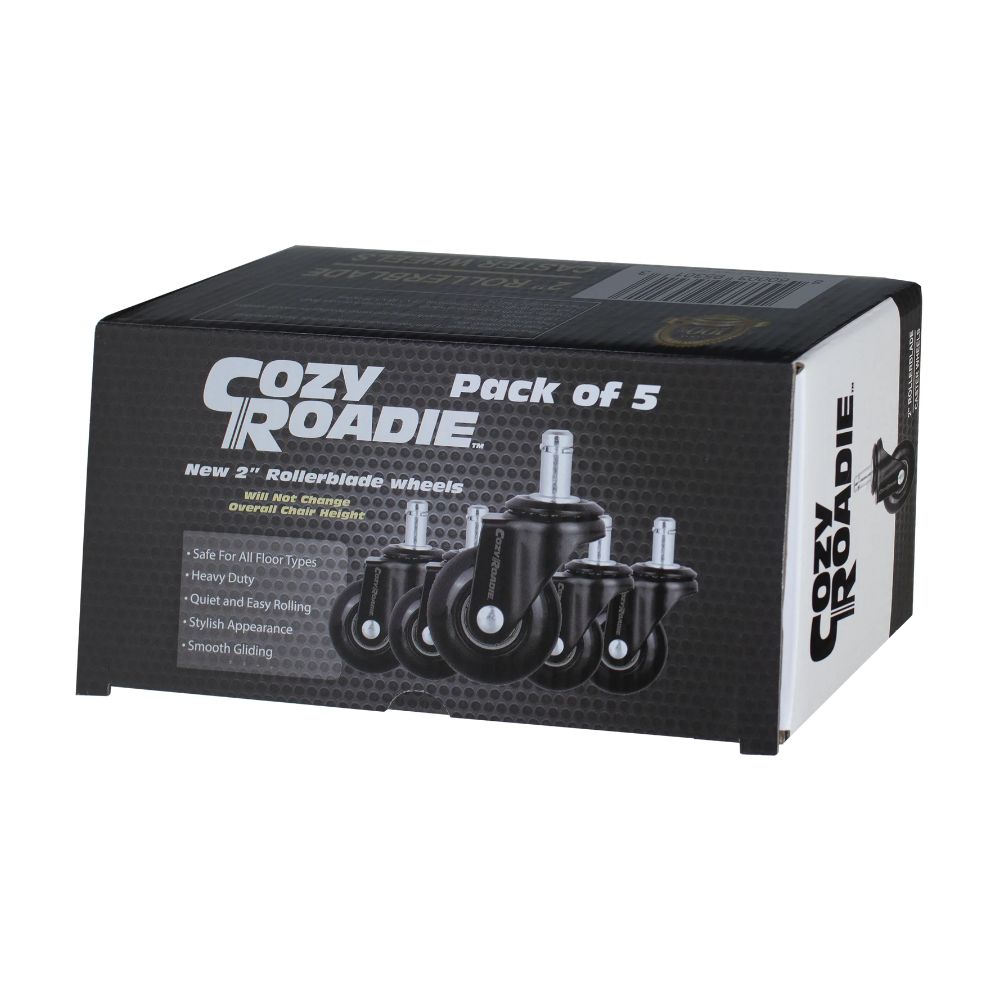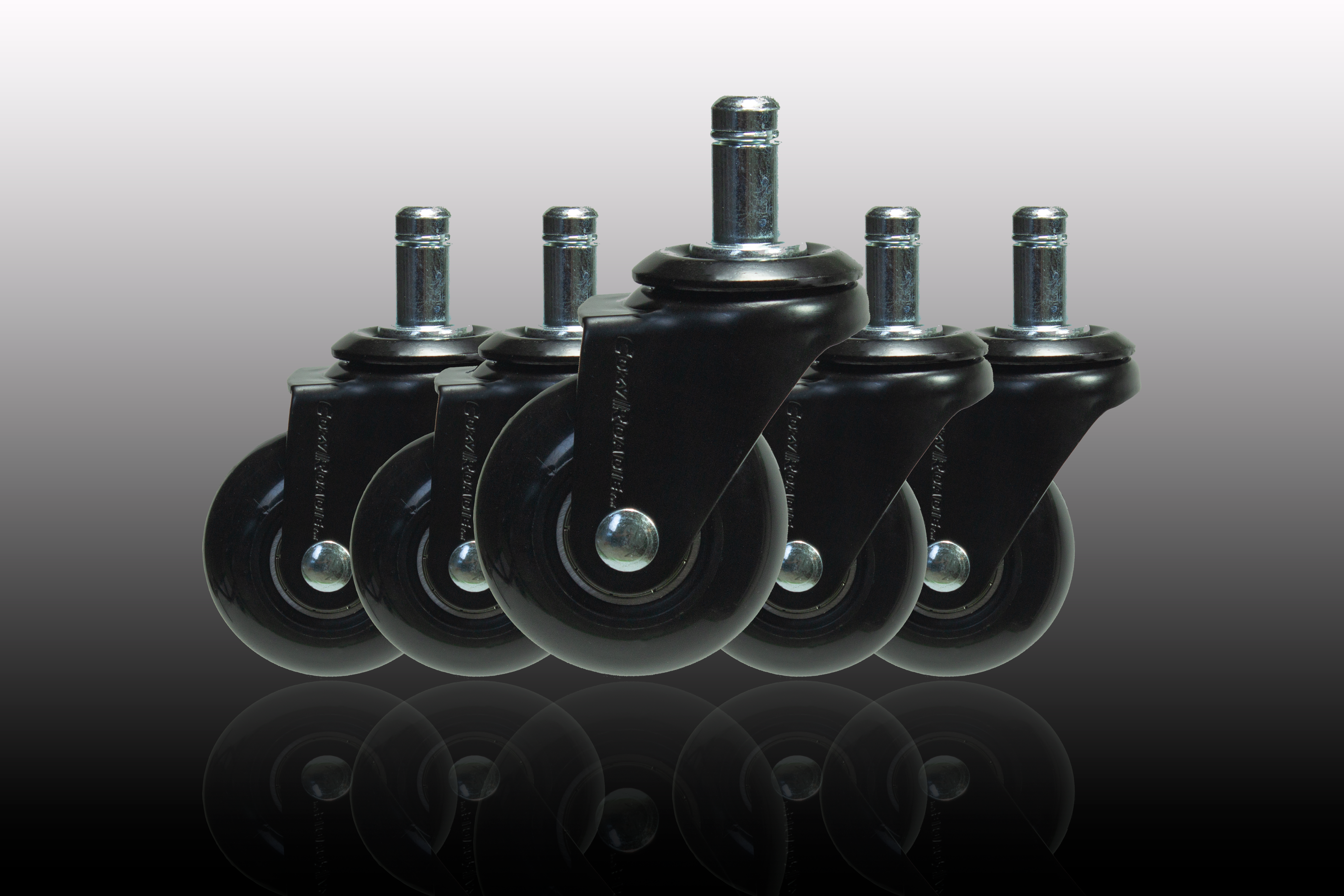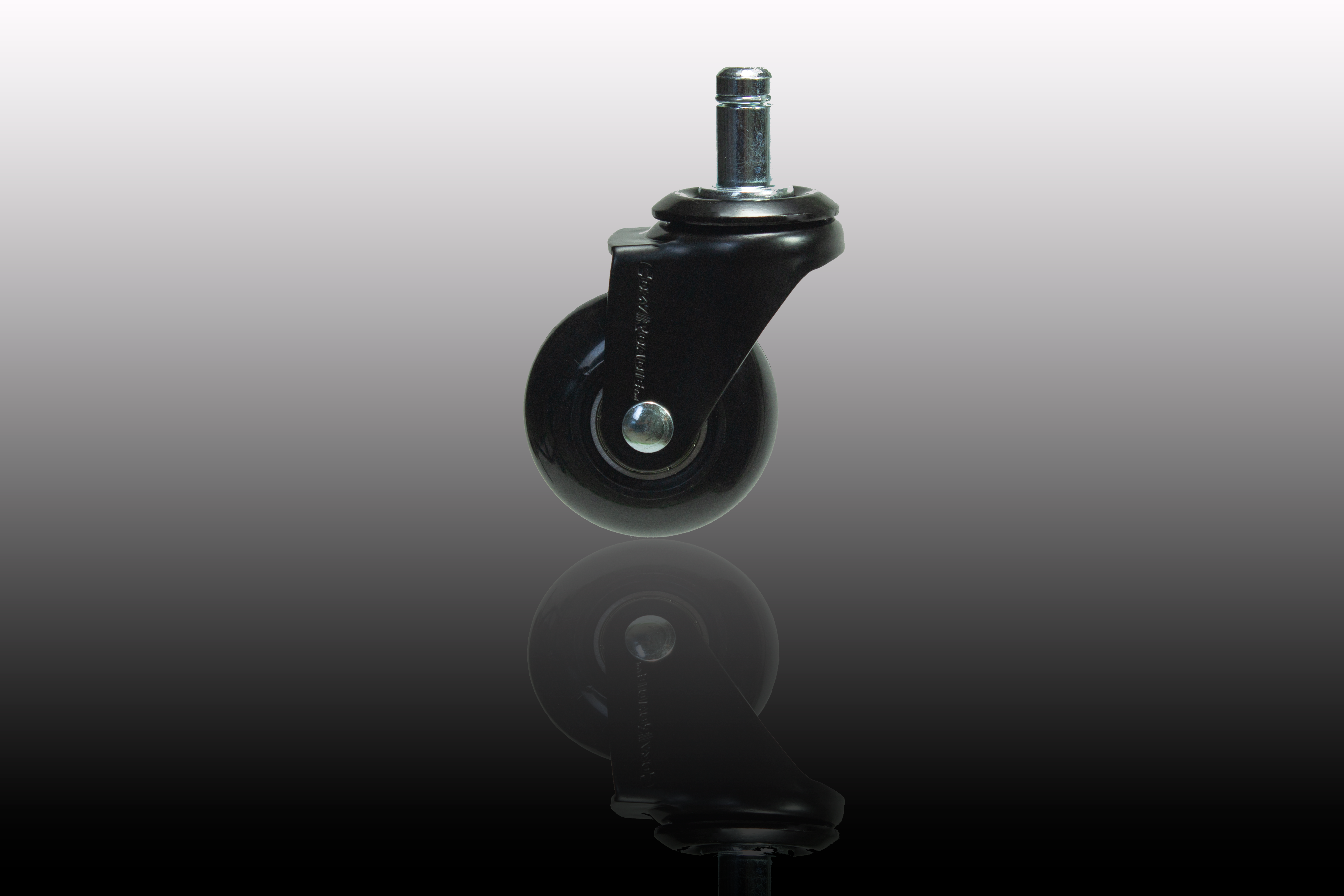 New Universal 2" inch Rollerblade Wheel - Upgrade your Ride!
---
Lose the "Glass or Plastic" desk mat.  Transform your chair into a smooth gliding ride on any surface!
These wheels are exactly the same diameter as the original wheels and will not raise the height of your chair.

Cozy Roadie 2" inch Rollerblade Wheels are constructed from heavy duty steel and will last for years to come!
Immediate Benefits

Will Not Change The Overall Height Of Your Chair!

Heavy Duty Ruggedized Polypropylene Material

Safe On All Flooring Surfaces

All Steel Construction

Universal 11mm - 7/16" Diameter Stem

Dual Sealed Ball Bearings

Our 100% Satisfaction guarantee  
Universal replacement for most stock plastic wheels that come with all off the shelf Office Chairs. (Not compatible with Ikea)